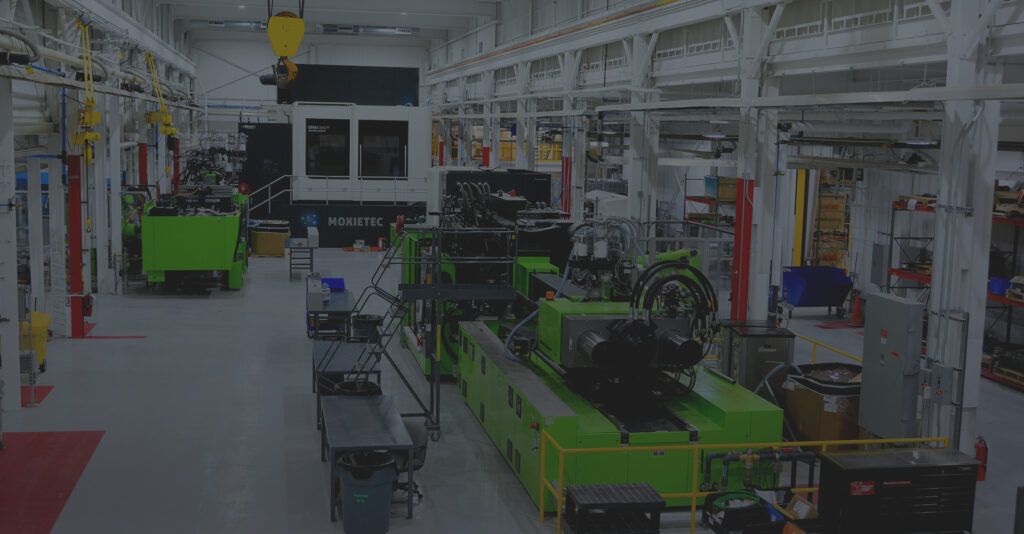 Lighter, Faster, Greener
Focusing on a Sustainable Future
Our company provides unequaled plastics foaming research and development services. With our patented technology, we are pushing the limits of where and how plastic foam can be used.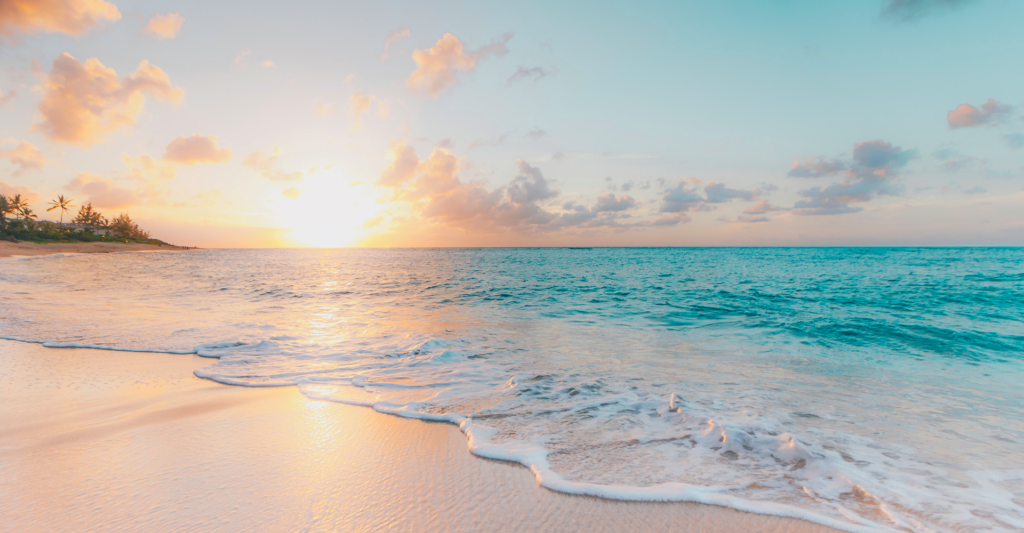 Sustainability
Our robust technology enables the ability to use high amounts of recycled content. We are striving every day to deliver cutting edge sustainable solutions.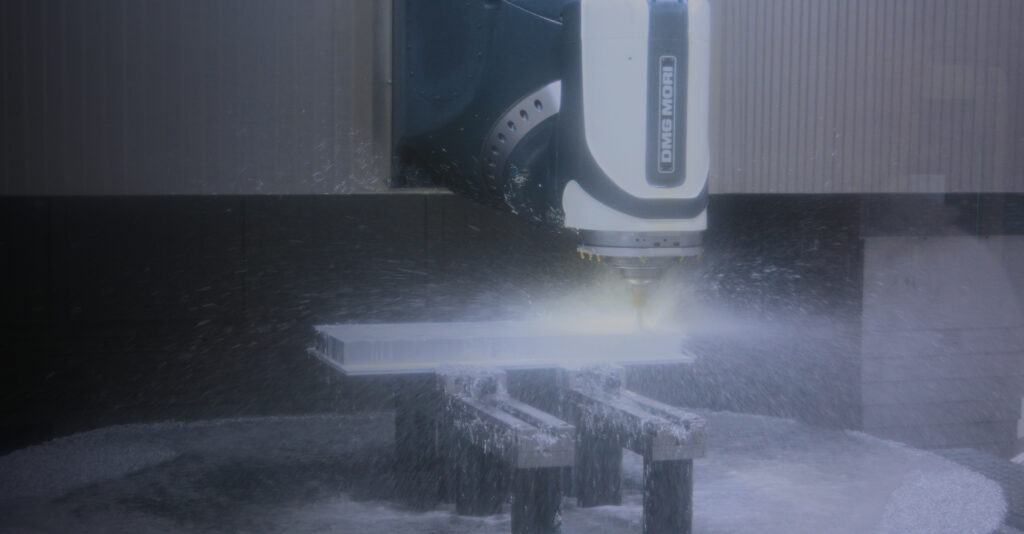 State-of-the-art machining capabilities
We provide custom tool solutions designed specifically for our patented technology.
We can provide a customized solution from concept to pilot production.

The key to a short cycle time and excellent part quality is understanding the fundamentals of mold design. Our mold designers understand the science behind crafting an optimal mold to fit the needs of our proprietary process. As our technology evolves, our mold designers are available for short feedback loops to implement the latest and greatest technology into the next generation of our foam injection molds. All mold designs are passed through a rigorous review process where each component of the mold is carefully analyzed. This helps ensure faster and better product launches.

Choosing the right material for a product is quintessential for success. Every polymer is unique and Moxietec is invested in understanding how our proprietary process affects the polymers' foaming behavior. With the ability to create and characterize custom compounds in-house, the perfect material for your project can be created. Already have a material in mind? Not a problem! Each material that comes through the door is verified through a series of thermal analysis procedures to determine its foamability and compatibility with our proprietary process. Our scientists use this data to make any necessary tweaks to the material recipe for further formulation optimization.

Our company showcases top-of-the-line tool cutting machinery, including one of the largest 5-axis CNC mills on the East Coast. Designs can be seamlessly transferred from our mold designers to machinists for faster lead times. Constant communication between departments helps ensure fewer mistakes and less rework on the molds. Molds are then inspected utilizing high precision verification systems before being released to pilot production. Moxietec can also bring in previously fabricated molds and use 3D scanning to reverse engineer damaged or unoptimized molds and restore them to be compatible with the Moxietec process. We prioritize root cause analysis over fast, band-aid fixes.

The last step to providing a Turnkey solution is optimizing the Moxietec process for each specific mold. Our skilled engineers will prototype the product to ensure a great quality part is produced every cycle. Process optimization starts with a good foundation which is why Moxietec's vertical integration across all aspects of the process was brought in-house. We understand that a robust process starts with a good part design, a precise mold, and a compatible material formulation. Through years of research and development, we have created a process that is widely accepting of many polymers and demonstrated that large amounts of recycled content can be processed with repeatability. We are committed to continuously improving our technology in order to deliver the new standard of foam injection molding capabilities for many years to come.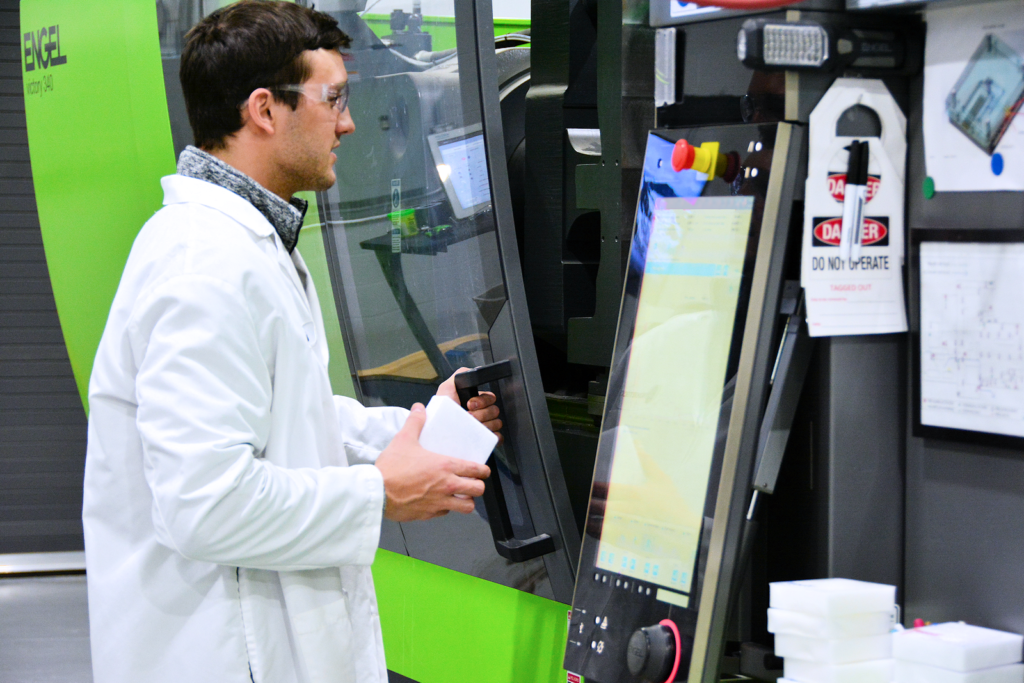 Within our 50,000 sq. ft. facility, we are well equipped with state-of-the-art equipment including injection molding machines and CNC machines.  In addition, our lab can provide numerous testing services.  By housing everything under one roof, we can efficiently provide total package solutions.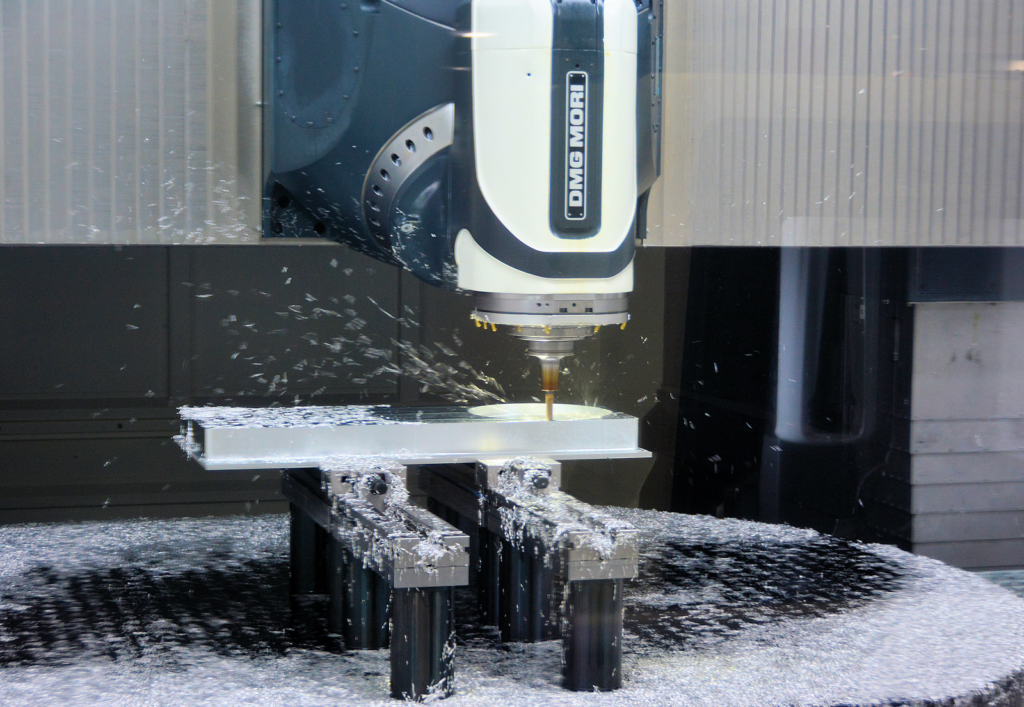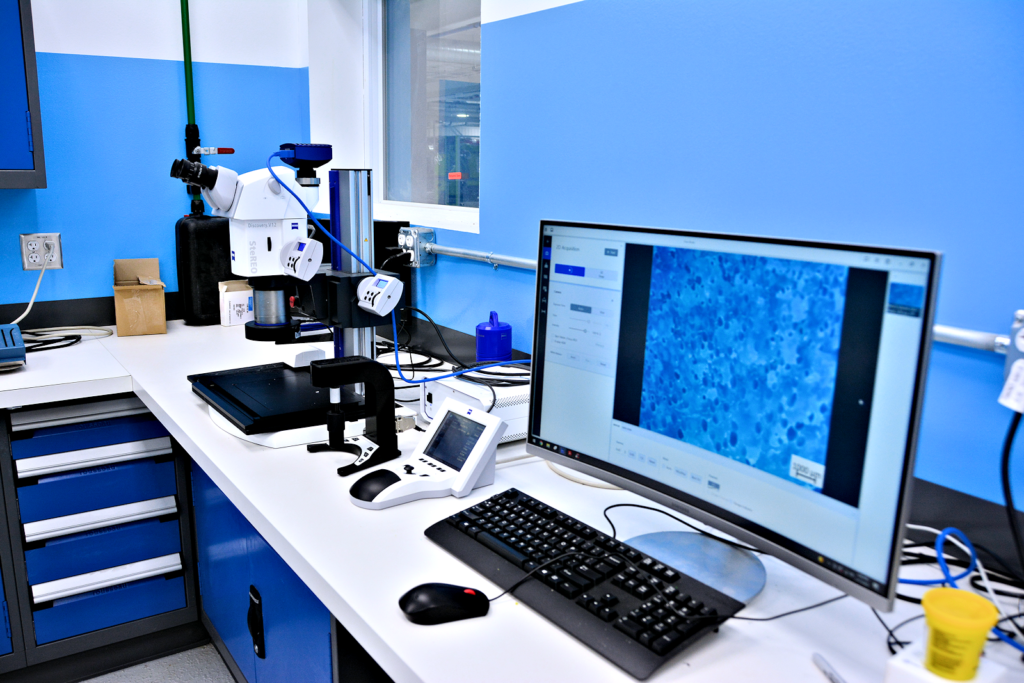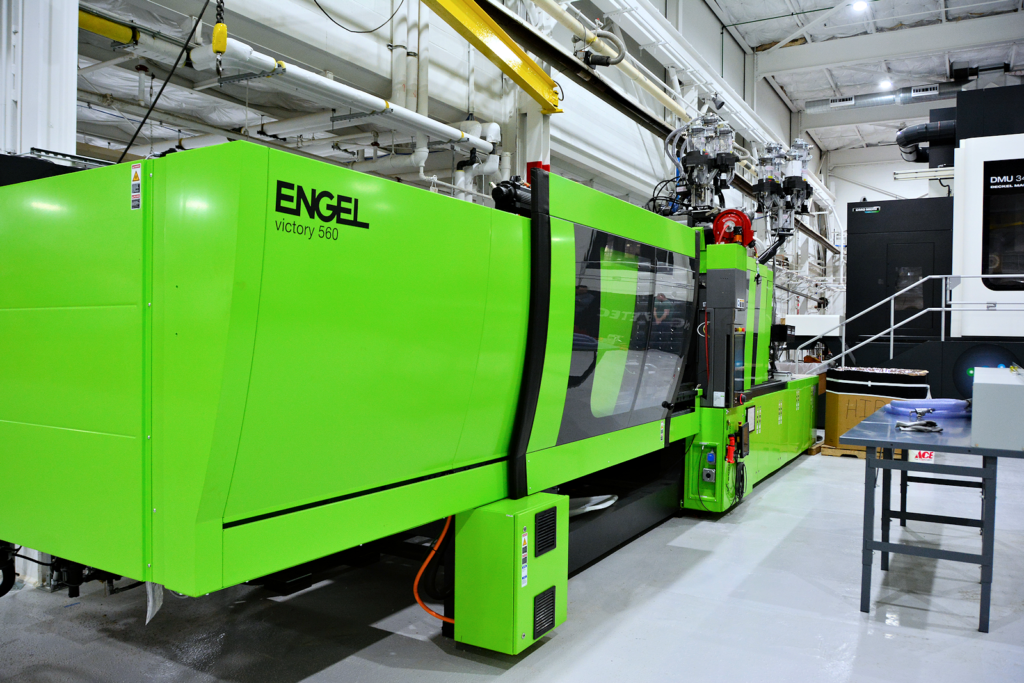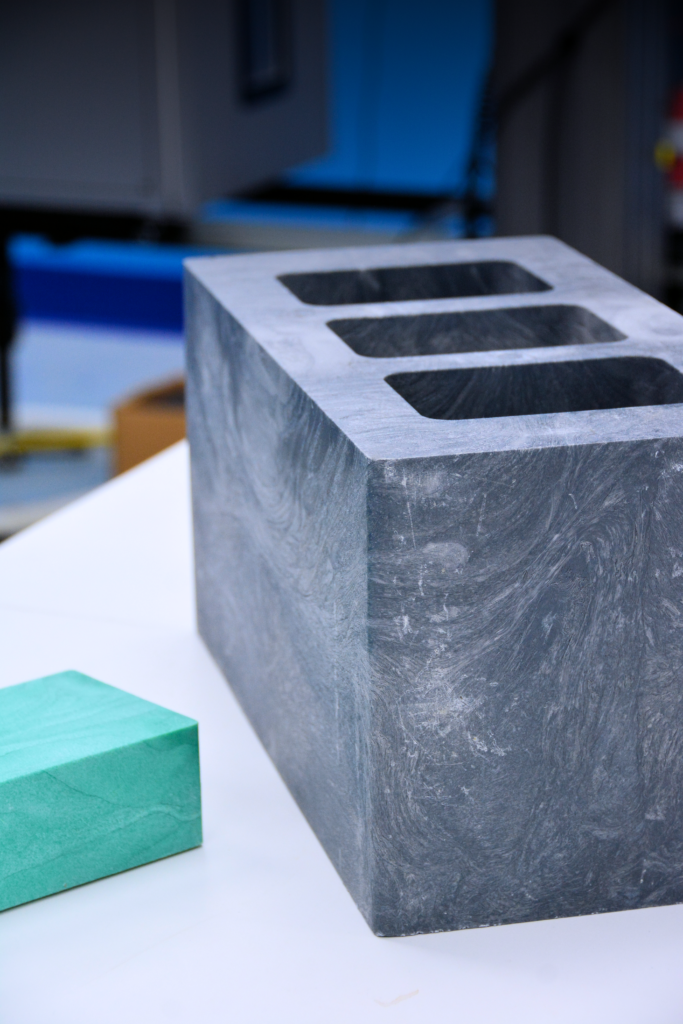 Our robust, patented foaming
technology can accommodate high levels of recycled content to produce highly repeatable parts.
Moxietec™, LLC houses 5 brand new ENGEL brand injection molding machines. Each molding machine was specifically chosen to investigate various processing scenarios that our patented technology could help enhance. The 160t, 340t, 550t, and 1000t are conventional injection molding machines with a wide range of shot capacity and platen sizes. The 560t is a double barrel injection molding machine with a rotary platen capable of two shot injection molding. These machines are dedicated to our research and development initiative and are useful for prototyping products in-house. The dedicated machines allow for faster product concept to market lead times.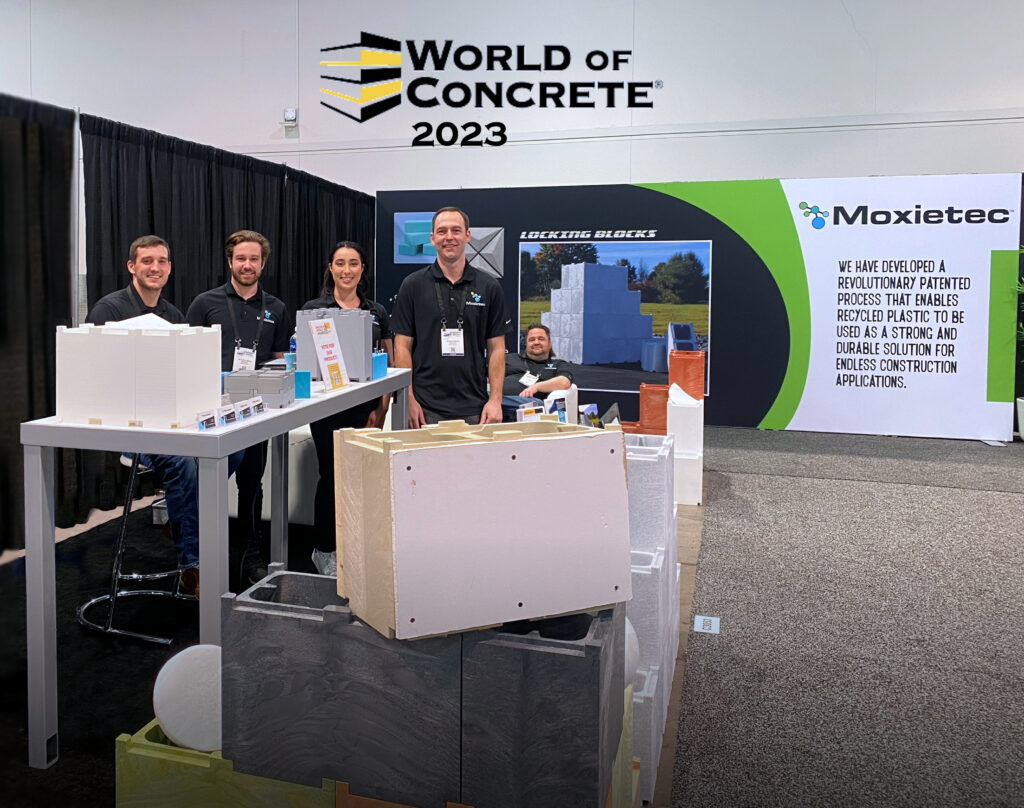 Moxietec is at The World of Concrete show at the Las Vegas Convention Center! January 17, 2023 through January 19, 2023 – Come…